Meet The Staff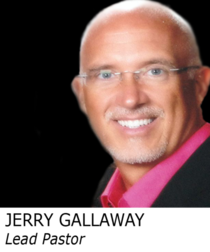 Pastor Jerry, and his wife Paula, have been the Lead Pastors at LHA since 1993. Jerry attended Central Bible College in Springfield, Missouri and is a graduate of JSBC Bible College of Baton Rouge, Louisiana. He served as presbyter of the Indiana District for nine years. Jerry and Paula have been married since 1990 and have one son, Tyler. Jerry is passionate about preaching and teaching the Word of God with relevancy. He has a shepherd's heart to lead with compassion and understanding. He loves people and desires to see them grow in their walk with Christ. When he's not involved in church activities he loves to ride his Harley with his wife Paula and fly RC planes.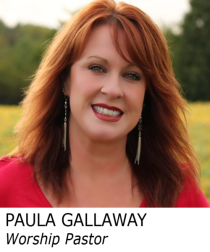 Paula is a credentialed minister with the Assemblies of God and enjoys leading worship not only at her home church, but at minister's conferences and women's events around her home state of Indiana! She has been on staff at LHA as the Worship and Creative Arts Director and has served alongside her husband since 1993 as Lead Pastors. Paula is also currently serving as the Indiana District Music Director and has a great passion for the Presence of Jesus to be of highest priority in all churches. Paula is a talented songwriter and has produced several albums. She's been married to her best friend for 26 years and is the proud mom of one awesome son and new daughter-in-law! When she's not leading worship she loves to paint, write and tend roses.
Jeremy is a credentialed minister with the Assemblies of God and has served in youth ministry since 1997. He's been on staff a LHA since 2007. Jeremy has a passion for teenagers and seeing them grow in their walk with Christ to become strong in their faith as adults. He not only desires to serve as Youth & Children's Pastor but also in any capacity that best serves the church. Jeremy has a heart and gifting for leadership training and also serves on the Indiana Youth Ministries Cabinet helping to organize youth camps and conventions. Jeremy has three beautiful children. In his spare time, he loves to fish, hunt and camp with his family.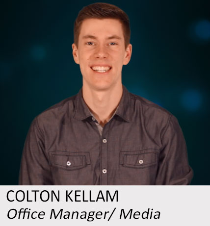 Colton has worked as the Office Manager here at LHA since 2014. He is the youth worship leader here for Full Circle Student Ministries and has served in that position since 2012. He graduated from Ivy Tech in 2015, with an Associate's Degree in Business and has a passion for serving people. In his free time, he loves to play keyboard, guitar and sing with his family.