About
Welcome!
We are passionate about loving people and making LHA a place that people can call home, grow together as a family of believers, and journey through this life together. We believe that you will find at LHA a warm, friendly group of people who genuinely love Jesus Christ and are committed to making our church a place that is alive, encouraging and life-changing. We believe that Jesus promises abundant life for everyone and our prayer for your life is that you would experience that abundant life found only in Jesus Christ.
Join us in calling LHA your church HOME! We'd love to have you!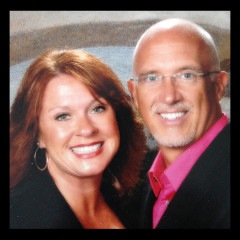 Pastor Jerry & Paula Gallaway
Lead Pastors

Connect With US
If you call LHA your church home then you should be involved, invested and immersed in some kind of ministry! Part of your spiritual growth and walk with Christ involves giving back by investing in your church with your time, talents and resources and immersing yourself in the inner workings of LHA. Join the team! We would love to have you!
​
Upcoming Event

s
Life Groups/Studies – October 3
Life Groups/Studies take place on the 1st & 3rd Wednesdays of the month. If you've never been involved with one, all you have to do is show up and we'll guide you to the right place. Come at 10AM for morning Life Groups and then at 7 PM for our Life Studies Class. The men & women will join together in room 105 for a time of worship and Bible Study. We hope you will join us on the 1st & 3rd Wednesdays! 10AM or 7PM!-
​
​
​
​
​
LHA Art Gallery Registration – There's still time!
We are so excited about this year's awesome LHA Night of Praise Art Gallery! This is going to be a life-changing evening as we worship the Love of our Hearts, and as we walk through the Art Gallery and reflect on God's Love for us, shown through His Son! We would LOVE to have you be a part of the LHA Art Gallery this year! Submissions are open to all ages and all art mediums! Click registrations above to register.
FC Student Ministries – Every Wednesday
For all students in grades 6-12, we invite you out for service at 6:45 with the cafe opening at 6. Come out for a powerful and life changing service along with spending time and hanging out together! Click here for more info:

https://www.lhachurch.com/fc-student-ministries/
Royal Rangers – Every Sunday Evening
For all boys grades K-12, we invite you out every Sunday evening for Royal Rangers. Royal Rangers is a mentoring program for future men. We provide Christlike character formation and servant leadership for boys and young men in a highly relational and fun environment! Click here for more info: https://www.lhachurch.com/royal-rangers/
September 23rd 2018 AM Service
September 16th 2018 AM Service
Our Missionaries
Armstrong, Duane & Shirley
Looking for general information, would you like to volunteer, or do you have a question? Fill out the form below and we would be happy to get back with you as soon as we can.
Church Information
Lighthouse Assembly of God
5909 S. Jay St.
Marion, IN 46953
Phone: (765) 674-1860
Church Office Manager
Email: ckellam@lhachurch.com