About Lighthouse Assembly
Welcome to our site!
We are passionate about loving people and making LHA a place that people can call home. A place where people can grow together as a family of believers. A place where we journey through this life together.
We believe that you will find at LHA a warm, friendly group of people who genuinely love Jesus Christ and are commited to making a church a place that is alive, encouraging and life changing.
We believe that Jesus promises abundant life for everyone and our prayer for your life is that you would experience that abundant life found only in Jesus Christ.
Join us in calling LHA your church HOME! We'd love to have you!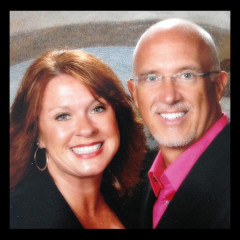 Pastor Jerry & Paula Gallaway
Lead Pastors

Connect With US
If you call LHA your church home then you should be involved, invested and immersed in some kind of ministry! Part of your spiritual growth and walk with Christ involves giving back by investing in your church with your time, talents and resources and immersing yourself in the inner workings of LHA. Join the team! We would LOVE to have you!
Events
No Life Groups or Life Studies This Week
There will be no Life Groups or Life Studies this week! We will kick off our new times and schedule starting the first week of November! You will find all of these updated changes on the back of your bulletin!
Young Adults Event – Oct 29
Join us for our next Young Adults Event as we go to the Escape Room in Indianapolis on October 29th. Cost is approx. $30 per person plus food. Sign up at the Welcome Center to reserve a spot or online at lhachurch.com. Time TBA.
Fall Festival – October 31
It's that time again for our Annual Fall Festival. Join us at the Kmart Parking lot in Gas City on October 31st from 5-7PM. There are two ways you can help this year!! To help volunteer at this event, sign up at the Welcome Center today! If you're interested in helping with a monetary donation to help towards purchasing the candy, please designate "Fall Festival" on your check or envelope. Thank you all for your help!
Connections Dinner- November 7
If you're new to LHA within the last year or weren't able to attend our last dinner, we invite you to join us for a special evening on Monday November 7th from 6:30-8:00 PM at the church. Childcare will be provided. Please register at the Welcome Center or on our website at lhachurch.com!
Sunday October 9th AM Service
Sunday October 2nd AM Service
Our Missionaries
Armstrong, Duane & Shirley
Feel Free To Contact Us
Looking for general information, would you like to volunteer, or do you have a question? Fill out the form below and we would be happy to get back with you as soon as we can.
Church Information
Lighthouse Assembly of God
5909 S. Jay St.
Marion, IN 46953
Phone: (765) 674-1860
Church Office Manager
Email: ckellam@lhachurch.com