About Lighthouse Assembly
Welcome to our site!
We are passionate about loving people and making LHA a place that people can call home, grow together as a family of believers, and journey through this life together. We believe that you will find at LHA a warm, friendly group of people who genuinely love Jesus Christ and are committed to making our church a place that is alive, encouraging and life-changing. We believe that Jesus promises abundant life for everyone and our prayer for your life is that you would experience that abundant life found only in Jesus Christ.
Join us in calling LHA your church HOME! We'd love to have you!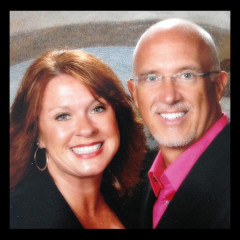 Pastor Jerry & Paula Gallaway
Lead Pastors

Connect With US
If you call LHA your church home then you should be involved, invested and immersed in some kind of ministry! Part of your spiritual growth and walk with Christ involves giving back by investing in your church with your time, talents and resources and immersing yourself in the inner workings of LHA. Join the team! We would love to have you!
Events
Life Groups/Studies – August 16th
Life Groups/Studies take place on the 1st & 3rd Wednesdays of the month. If you've never been involved with one, all you have to do is show up and we'll guide you to the right place. Come at 10AM for morning Life Groups and then at 7 PM for our NEW Life Studies Class. The men & women will join together in room 105 for a time of worship and Bible Study. We hope you will join us on the 1st & 3rd Wednesdays! 10AM or 7PM!
FC Youth Auction – August 19th
Join us on August 19th for our second annual FC Youth Auction. This event will be held at the Jonesboro Community Building starting at 11AM. If you have any furniture or items you'd still like to donate, please call Carol Carpenter at 765-251-8506. All proceeds go to our youth group, so come and support FC Student Ministries this year!
LHA Cooking Class – August 22nd
We will be having our next cooking class here at LHA on Tuesday, August 22nd at 6:30pm! This is a fun class learning new recipes, exchanging recipes and taste-testing too! The theme this time is "Lighter Recipes for Healthy Living!" Come ready to watch, learn and eat the delicious recipes that are presented! The only thing you need to bring is a $5.00 class fee, and an appetite! Register online here: http://www.lhachurch.com/cooking-class-registration/ or at the Welcome Center!
LHA Church Picnic – August 27th
Mark your calendars for our LHA Church Picnic on Sunday August 27th. We're gonna have fun at the Gas City Park after church with tons of games and food! We will have ONE service at 10AM before heading to the park for a fun time! If you're interested in donating food or volunteering at this event, stop at the table in the lobby and browse through the sign up sheets! Mark your calendars.
Upcoming Events – More info coming soon…
LHA Women's Encounter – September 15th – (More info & Registration starting August 17th)
LHA Night of Praise – October 8th
Our Missionaries
Armstrong, Duane & Shirley
Feel Free To Contact Us
Looking for general information, would you like to volunteer, or do you have a question? Fill out the form below and we would be happy to get back with you as soon as we can.
Church Information
Lighthouse Assembly of God
5909 S. Jay St.
Marion, IN 46953
Phone: (765) 674-1860
Church Office Manager
Email: ckellam@lhachurch.com